The Truth About Fluoride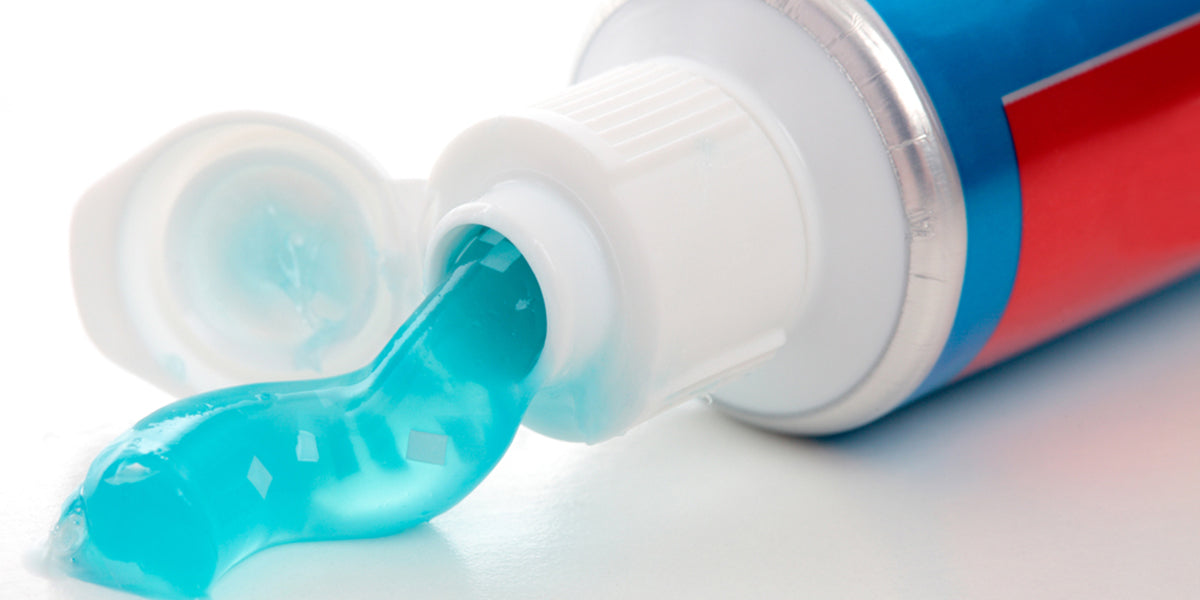 Last year, we gave you
the rundown
on what ingredients to look out for in your toothpaste. One of those ingredients is
fluoride
; a substance with risks and benefits no one can seem to agree about. What makes it so controversial? We dig a little deeper into the effects of fluoride in today's article.
Fluoride is used in many oral health products like toothpaste, and even added to some municipal water systems. 
The intention is to use fluoride to help strengthen teeth, reducing tooth decay and cavities. It's even found in our bodies naturally, as calcium fluoride.
But too much of it can actually cause more harm than good. Which is why a group of concerned citizens filed a petition in 2016 asking the EPA to ban the addition of fluoridation chemicals to drinking water, claiming the neurotoxic risks of fluoride outweigh the benefits.
The EPA rejected the petition, claiming that the petitioners had not "provided adequate and sufficient scientific information" to "make a determination of whether [fluoride] presents an unreasonable risk to human health or the environment."
So for now, fluoride is likely still being added to your drinking water. But you can decide to avoid adding even more of it to your body by foregoing products that use it. 
Here are a few reasons why you may choose to look for fluoride-free dental products:
Dental fluorosis occurs when someone consumes too much fluoride as a young child, before the teeth have fully developed under the gums. Excess fluoride can prevent tooth enamel from forming properly, and this can result in brittle, stained, and/or pitted teeth.
Kidney toxicity can be a side effect of too much fluoride. Our kidneys are responsible for filtering excess fluoride out of the body, so they come into contact with more of it than other organs do. Too much exposure can cause swelling and dilation of kidney tubules.
When fluoride enters the stomach, it can bind with hydrogen ions to form hydrogen fluoride—a substance that is damaging to the stomach in high amounts. Some effects include erosion of the stomach lining, ulcers, inflammation, and bone disease.
A Harvard School of Public Health study even linked fluoride to low IQ's in children by an average of seven points.
"Fluoride seems to fit in with lead, mercury, and other poisons that cause chemical brain drain," says Philippe Grandjean, one of the researchers on the Harvard study. "The effect of each toxicant may seem small, but the combined damage on a population scale can be serious, especially because the brain power of the next generation is crucial to all of us."
Birth defects
,
brain damage
, and
thyroid problems
are among other effects linked to excess fluoride.
Many dentists still recommend dental products with fluoride. But it's important to be aware that using these products in combination with the fluoride you're likely already getting from your drinking water—and other food and beverage products that use fluoridated water during production—may mean your body is taking on too much of it.
Speak to your dentist, learn as much as you can about the effects of fluoride, and then decide what's best for you and your family!
Image Sources:
business-intelligence-info.com