What we can learn from our ancestors about eating "green".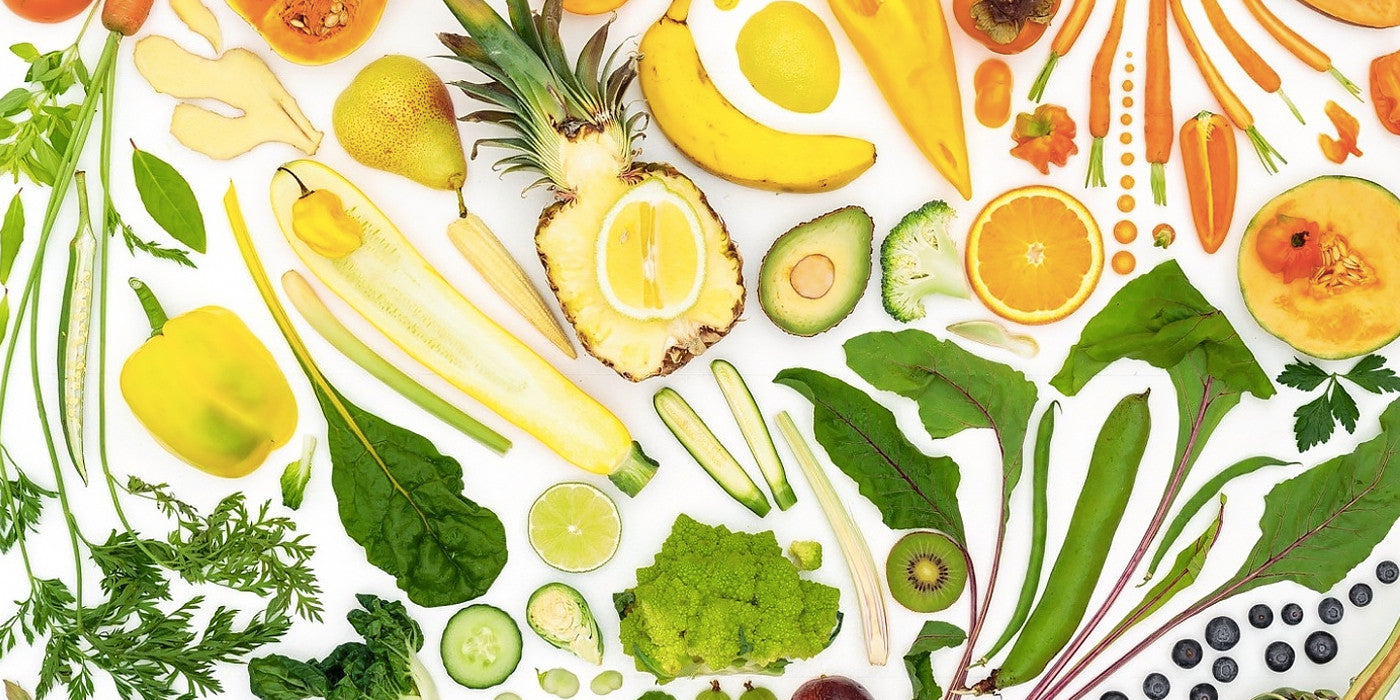 We're always looking for more simple steps to take towards a greener life, such as swapping out our plastic toothbrushes for earth-friendly bamboo ones.  But we're also putting our bigger habits under a lens, and asking ourselves the tougher questions.
In our last post, we considered the "minimalist" movement; inarguably a pretty major lifestyle change.  
And that got us wondering...

We're not the only ones asking that question, and many people aren't looking towards the future for the answer.  They're looking back to a time before the technology existed to process and alter our foods to the extent that we do today.
As a result, some of the trends in changing diets are reaching back to our roots.
One such foodie movement focuses on raw "living" foods; foods that are consumed just as they came out of the earth.  It's believed that the health benefits of a raw diet come from the preservation of some of the natural properties that are damaged by processing and heating.  These include enzymes, pH, organic minerals, and vitamins.
When Barbara Fernandez at rockingrawchef.com began eating raw, she made it her mission to find ways to do it without needing tons of obscure (and expensive) ingredients and loads of prep time.  While mastering the skill of creating raw recipes, she noticed another benefit; she was generating far less waste than before she went raw.
"I like to say that eating a lot of raw food not only looks after your body, but the planet too," Barbara says.
And she's right; choosing natural ingredients over heavily processed and packaged food products can certainly help shrink your footprint.  
"People are always amazed to see how little waste there is," Barbara said.  "Only some organic compostable waste, and that's it!"
Stories like Barbara's give many of us a surge of inspiration.  But too often, making the decision to eat a more sustainable diet is the easy part.  Actually making the change is a different story.
When asked whether people need to go "all-in" on the raw diet, Barbara's answer was encouraging: "Absolutely not!" she said.  "Even if 50% of your diet is raw, you'll still see some brilliant results."  
And you'd still be eliminating
half
of your food-related waste, too.
The reality is, we don't need to revamp 100% of our diets to see a marked change in not only our personal health, but in the environmental impacts we personally contribute to.
Graham Hill, founder of green design and living site treehugger.com, gave a TED Talk in 2010 about his decision to become a "weekday vegetarian".  You may have heard of "Meatless Mondays", where the idea is that even reducing your consumption of meat for just one day of the week could have a cumulative impact on your own health and on the environment.  
Graham's idea was to take that a little farther, and go meatless Monday through Friday.  
Some of the statistics he mentions in his talk are staggering.  At the time of the recording, he quoted that "10 billion animals are raised each year for the meat industry in factory conditions we wouldn't even consider for our own cats and dogs".  
He claimed that the meat industry creates more emissions than all forms of transportation combined, that beef production uses 100 times more water than most vegetables use, and that we're eating twice as much meat now as we did in the 1950's.  By eliminating meat from his diet five days a week, Graham effectively reduced his meat intake by 70%.  
The side effects of a sustainable diet include contributing less to pollution, saving money, improving personal health, and still getting to indulge on the weekends.  Not a bad deal!
We're all for taking baby steps, because we believe long-term habits don't change overnight. So if you're thinking about taking steps to eat "greener", try incorporating meat-free or completely raw days once or twice a week and build from there.  
Do you have any other "green" eating suggestions?  Let us know in the comments!
Photo credits:
Cover image by AMBA
SWEET POTATO FALAFEL BURGER & AVOCADO BUN by Colette at Food Deco
Raw fruits and vegetables by Laura López