The Van Life: Minimalism to the Extreme...but nothing this couple can't handle!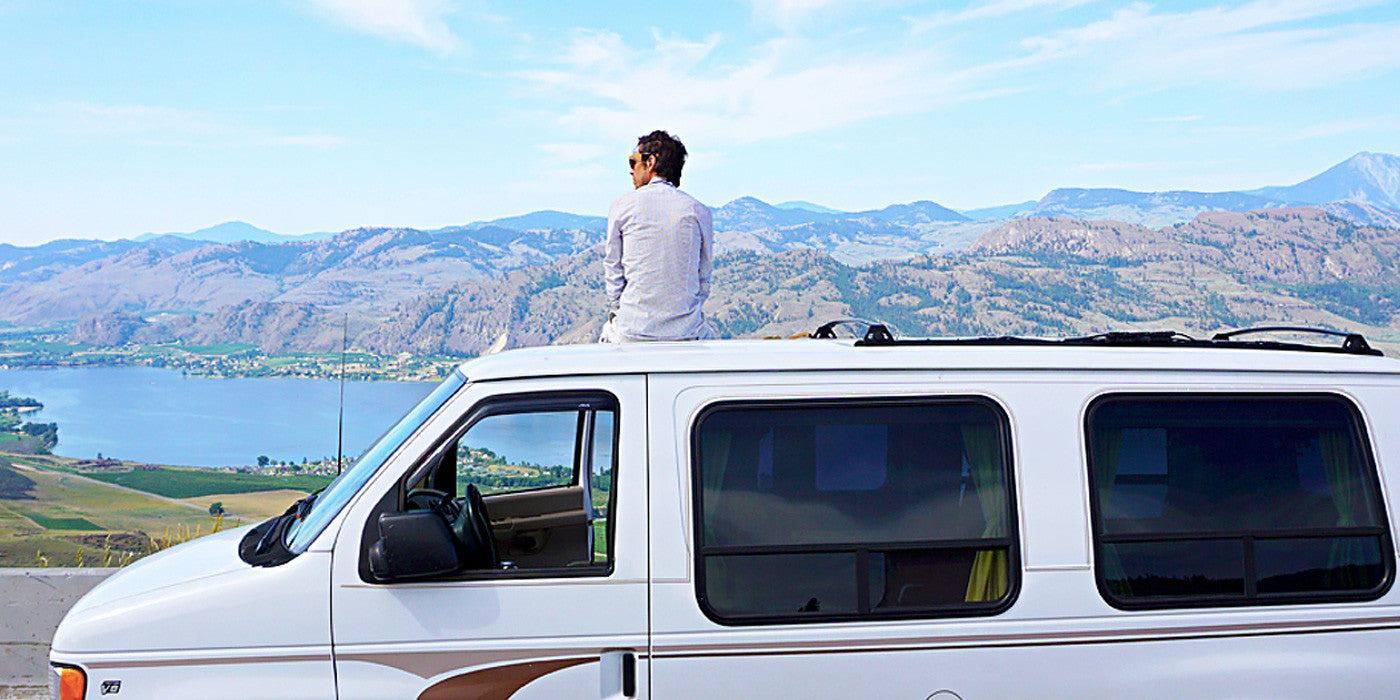 Some extreme minimalists have downsized their lives enough to live in tiny houses, where every last inch is utilized. Others have left their nine-to-fives, sold all their stuff, and traded in the foundations of their houses for a set of tires.
"The van life" is a common phrase used to describe this lifestyle. And two Canadians, Mat and Danielle, have been living it since 2012. Their social media project, Exploring Alternatives, allows them to share their journey with anyone who's curious about what it's like to be a minimalist nomad.
They're on a mission to "put the idea of living large with less to the test".
And with their frequent videos and blog posts, they don't hold anything back. The good, the bad, and the dirty; all is fair game when it comes to sharing their unique lifestyle.
Of course, most of what we see is beyond enviable. The couple shares photos on Instagram of towering snowy peaks, rocky coastal bluffs, and sun-dappled forests. On their YouTube channel, they give us an inside look into not only their own life, but the variations amongst other minimalists they meet along the way.
Mat and Danielle claim that getting rid of their possessions is one of the least-regrettable parts of the van life.
In fact, it's key to being able to do it. Minimizing is what has made possible their ability to travel, to have flexible schedules, plenty of free time, and the ability to see family and friends when they please.
But amid the winding roads, incredible wildlife encounters and memorable meetings, the van life certainly comes with its share of disadvantages.
For example, Mat and Danielle have expressed frustration with the "extreme budgeting" necessary; having to scrutinize every single purchase. And at times, the lack of a home base can be trying, even though it's what attracts many people to the lifestyle in the first place. But it's also a familiar part of life that's easy to miss once it's gone.
Personal hygiene can be challenging, never quite knowing when their next shower will be. A reliable (and affordable) internet connection can sometimes be impossible to find. And even dealing with normal chores like storing trash and washing dishes can be a nuisance.
But it's all part of living a life that goes against the grain.
With it will always come some level of uncertainty and anxiety.
Still, they've come to view their nomadic lives with a dose of healthy optimism. They believe that it's human nature to be unhappy to some degree with our current situations, no matter how good they seem to everyone else. It's the root of the phrase "the grass is always greener".
So Mat and Danielle never let doubt get the best of them.
For them, each and every day of the van life is different, and they take them as they come on the road. They've learned the importance of flexibility, a willingness to try new things, and being okay with plans changing in an instant. More than okay, in fact; they must embrace and welcome it.
Would they do it all over again? According to this recent video, the answer is a confident "yes!".