Biden's Big Climate Budget In A Nutshell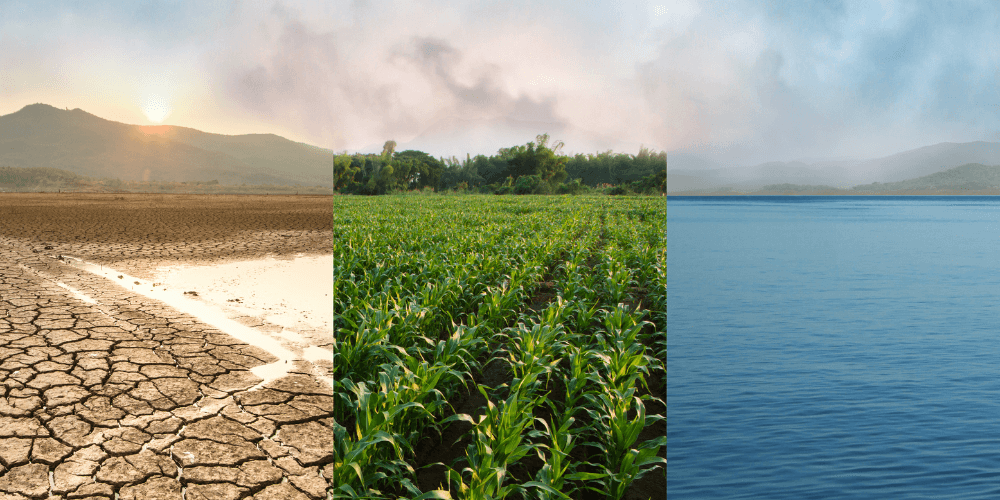 To millions of eco-anxious earthlings, it seems like every global climate summit or convention is all talk, and no action. But when it comes to real action, Biden's sweeping new climate bill might actually provide hope for skeptical climate activists. 
On August 16, the U.S. Senate passed President Biden's $375 billion climate spending package. This climate budget, part of Biden's Inflation Reduction Act, is said to reduce greenhouse gas emissions by 40% by 2030. 
Most of this money will go towards ramping up the manufacturing of solar panels and electric vehicles. A serious portion of the money will go towards cash incentives for people who buy them. 
A portion of the spending will also go into carbon and methane capturing technology.
The climate bill is far from perfect. It's shy of Biden's campaign promise of cutting emissions in half by 2030. Biden himself admits that more needs to be done to tackle climate change. Regardless, this is the biggest climate investment in U.S. history. 
Let's take a look at how that $375 billion will be spent, how the bill can be better, and why it matters.
Why is the climate bill significant?
The climate bill signals to the rest of the world that the U.S., one of the world's top emitters, is committed to tackling climate change, and quickly. 
Tackling climate change requires countries across the globe to participate in decarbonizing. Seeing the U.S. lay out a roadmap for addressing climate change will make other countries far more likely to do the same.
Additionally, rich countries have a responsibility to reach zero-emissions first. Then, they must focus their efforts on helping developing countries do the same. 
What will the $375 billion be spent on?
The majority of the $375 billion budget will go to clean energy projects. $128 billion will go towards tax credits for businesses shifting to clean energy. 
Individuals will get incentives for purchasing electric vehicles. People purchasing new electric vehicles will receive $7500, and $4000 for used electric vehicles. 
The bill aims to drastically ramp up clean energy production facilities. It allocates $60 billion for solar panel and electric vehicle production. An additional $20 billion in loans will be allocated to electric vehicle manufacturing. 
$3 billion will go towards the postal service for a fleet of emissions-free trucks. $1 billion will go towards electrifying school buses, transit buses, and garbage trucks. 
There will also be a new fee for excess methane emissions from oil and gas drilling, though this spend is raising eyebrows (more on that later). 
The bill aims to tackle other issues too, like incentivizing biofuel and conserving lakes and rivers that Americans rely on for clean water. 
Is the climate bill officially passed through into law?
Yes, the senate passed the Inflation Reduction Act, which includes the climate bill, on August 16, 2022. But it was a tight vote. No republicans voted for the IRA bill, and there was a 50/50 split in the senate. 
In the end, it was Senator Joe Manchin's vote that sealed the deal. Manchin, a staunch defender of the fossil fuel industry, voted in favor on the condition that no coal or oil projects be halted. The caveat was that part of the spending could go to decarbonizing technologies and methane capture from oil drilling projects. 
Climate activists see this as a let-down and a hall pass for the fossil fuel and coal industries. 
Is there room for improvement in the climate bill?
Though the bill is the largest climate investment in U.S. history, climate activists are still skeptical. Biden can't halt fossil fuel and coal projects, and land is still being leased for these projects. 
Instead, $850 million from the climate budget was allocated to methane and carbon capture to offset emissions from fossil fuel production. 
The Paris Agreement stipulates that global warming must not exceed 1.5 degrees above pre-industrial levels. Scientists agree that in order to stop this from happening, we need to halt all fossil fuel projects now. 
Can the next president overturn the climate bill?
Unfortunately, yes. If the next president is a republican, they can, and likely will, overturn Biden's climate bill. Seeing that no republicans voted in favor of the climate bill, it's likely that one such president would undo Biden's work. 
Shortly after taking office, Trump undid over 100 of Obama's orders related to climate and medicare.
Is there a ray of hope if the bill gets overturned?
While republicans continue to vote against climate spending, there is already a huge push for renewable energy. As electric vehicles and solar panels continue to get cheaper and more efficient, the fossil fuel industry will continue to fall out of favor. 
Additionally, youth-led climate movements are popping up all over the country, with an uptick in youth-led climate lawsuits.
A port in a storm
Though it may not be perfect, President Biden's climate budget is a moment in history. There is an unstoppable movement across the country to electrify everything through renewable energy. 
Biden's bill will surely create a ripple effect across the world, signaling that top emitters have a duty to reign in emissions. And anyone who cares about the future of their children and grandchildren will eventually act. 
Written by
Leslie Armstrong