The Return of Craft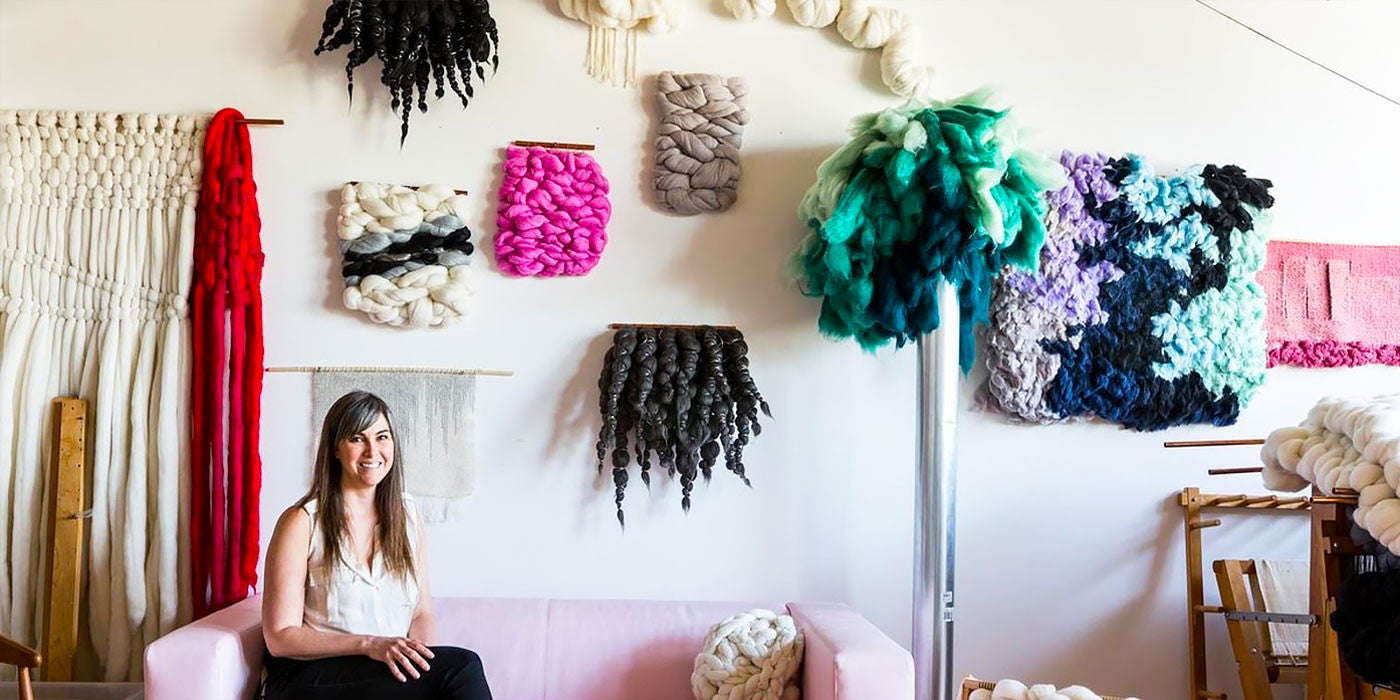 In this post, we welcome back Francesca Willow, creator of the ethical lifestyle blog "Ethical Unicorn". She's a UK-based artist, writer, and ethical lifestyle advocate. In addition to her incredible blog, she also offers consulting services to help businesses and individuals green up their lifestyles. Today, she's highlighting the new "old" trend of handcrafting, and why the return to artisanship means a better you, and a healthier planet...
In the age of mass production, information, and flat pack furniture, sometimes life can start to feel a little impersonal.
In the wake of this, a passion for handmade crafts is on the rise, helping authenticity and connection make a welcome return.
We can see this in the ethical lifestyle movement, as many move away from the production line to the artisan, favoring human hands over machines.
In an age where we're swamped with stuff at every turn, many of us are finding a whole new appreciation for the skill, hard work, and time that goes into crafting a unique item. It makes our possessions feel more valuable, and it makes us feel great to support the hands that made them.
It's bigger than just us as individuals: an ethical lifestyle and an eco-friendly one often go hand-in-hand, with more handmade crafts meaning fewer mass-produced items being used, and less waste generated as a result.
But it's not just in what we choose to buy; the popularity of craft in our daily lives is growing too.
When hit TV show 'The Great Pottery Throw Down' started airing in the UK, sales of clay increased by 60%, and pottery classes started selling out in minutes. It seems that in the age of information, people are more keen than ever to get their hands dirty. In the U.S., large events like the West Coast Craft Fair present an opportunity to showcase one's craft, and gain inspiration from another's.
In London, Bezalel have been running a range of handmade crafts workshops since 2015, including weaving, pottery, and calligraphy, and have seen first hand the surging popularity of learning to make for yourself. As founder Christabel Balfour told me:
"There's something really special about setting aside time to focus on one thing. With our workshops we've tried to create a space where people can relax, focus and work with their hands. The response has been incredible and I think people really enjoy having that space to just concentrate. We've had quite a few repeat customers- people come to one class and then try all the others!"
It's not so surprising; multiple studies have shown the strong links between being creative and general well-being, including reducing stress and anxiety, improving positive emotions, and even helping us feel better physically.
While some may turn to craft in an effort to move away from impersonal materialism, they stay because it makes you feel great—plain and simple.
And when what makes us feel great is also great for the environment, we call that a win-win.
So why not have a go at getting crafty yourself? Find a local art class, try crafting at home (just don't beat yourself up too much if it doesn't look exactly like Pinterest), or take a workshop in a completely new skill. Who knows what you might discover!
Image credits:
Cover: Meghan Shimek featured in 7x7
Ceramics:  Chloe Brown article Personify Store
Screen print: Daniel Heath in Design Milk